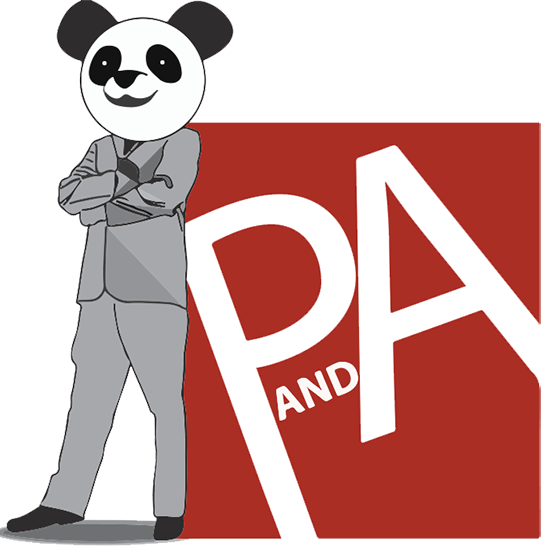 Peters and Associates
Legal Services Las Vegas
Call Today
Landline

(702) 818-3888

E-Mail

Facebook

Website

Description
Founded in 2008 by attorneys Xenophon Peters and Judah Zakalik, the law firm of Peters and Associates is the premier Las Vegas full service law firm handling Personal Injury, Bankruptcy, Consumer Protection (FCRA, FDCPA, TCPA) and Real Estate matters. We're different than fast food lawyers, "mill" or "discount" law firms. Rather than treating you like a "case number" or "paycheck" we see each client as part of the PandA family, and treat you like we'd treat our own. To us, customer service comes naturally as we help you get the result your case deserves. Importantly, every potential client meets with one of our firm's partner/owners, not some sales person, paralegal, or junior attorney. This lets us get to know you, and lets you get to know the people ultimately responsible for our firm's successes.
Peters and Associates can be found at 6173 S Rainbow Blvd . The following is offered: Legal Services, Real Estate Financing, Credit & Debt Services, Lawyers: Bankruptcy, Bankruptcy Services, Lawyers: Real Estate , Lawyers: Personal Injury - In Las Vegas there are 164 other Legal Services. An overview can be found here.
Keywords The Panda Guys, PandA Law Firm, Panda Attorneys, Panda Lawyers, P and A, P and A Law, get out of debt, the difference is black and white, bankruptcy, chapter 7, chapter 13, debt settlement, debt releif, personal injury, car accident, slip and fall, car crash, hurt in a wreck, injury law, las vegas lawyer, best lawyer.
Bios
Xenophon M. Peters, Esq.

Founding Partner

Attorney Xenophon M. Peters is a founding partner at Peters and Associates, LLP in Las Vegas, where he concentrates on helping people and businesses in Las Vegas, North Las Vegas and Henderson, Nevada with personal injury, Chapter 7 and Chapter 13 bankruptcy, debt settlement, FDCPA/FCRA/TCPA claims, loan modifications, foreclosure mediations, short sales, and deeds in lieu of foreclosure. Mr. Peters' experience includes complex real estate law in the areas of real estate development, transactions and commercial finance. Mr. Peters has represented some of the largest developers in Las Vegas regarding apartment complexes, mixed-use projects, and high-rise resorts, condominiums and condominium-hotel developments. He has represented both buyers and sellers in the purchase and sale of hotels/casinos and developed/undeveloped land. Currently, Mr. Peters focuses his practice on personal injury, residential and commercial loan modifications, foreclosure mediations, short sales, consumer bankruptcies, debt settlement and FDCPA/FCRA/TCPA claims.

Education:

Certifications:

Link: Xenophon M. Peters, Esq.

Judah Zakalik, Esq.

Founding Partner

Specializing in litigation, real estate transactions, bankruptcies, and personal injury. Attorney Judah Zakalik is a Partner in Peters & Associates, LLP, a Nevada law firm helping consumers in Las Vegas and Henderson find debt relief through a Chapter 7 or Chapter 13 bankruptcy or debt settlement, and helping homeowners avoid foreclosure through loan modifications and workouts, short sales, and deeds in lieu of foreclosure. Mr. Zakalik's legal background includes experience in personal injury, corporate litigation, real estate transactions, corporate bankruptcies, and intellectual property rights. As a courtroom litigator, Mr. Zakalik represented financial institutions in lawsuits brought by homeowners for violations of federal statutes. This experience has proved invaluable in Mr. Zakalik's current practice, helping homeowners and businesses keep their residential and commercial property through the loan modification process and consumer bankruptcies. As a Founding Member of the Diversity Committee within the State Bar of Nevada, Mr. Zakalik actively volunteers his time to increase diversity within the legal profession in the State of Nevada.

Education:

Certifications:

Link: Judah Zakalik, Esq.
Products And Services
Chapter 7 Bankruptcy / Chapter 13 Bankruptcy / Debt Settlement

If your debt relief attorney only handles bankruptcy, how do you know you're learning about all your debt relief options? At P and A, we're consistently one of the the top 5 filers of bankruptcy in the city, but we also handle debt settlement. As a full service debt relief firm, we're happy to discuss bankruptcy alternatives when they're appropriate. Sure, if bankruptcy is the best option for you we're going to recommend it, but don't get pushed into filing bankruptcy if you don't have to. Or, if you don't want to. Peters and Associates offers free debt relief consultations and every new client meets with one of our firm's partners. Our phone number is 702-818-3888 and works 24 hours/day 7 days/week. If you're struggling with debt, or being bothered by debt collectors, call us now to schedule you're free consultation!

Link: Chapter 7 Bankruptcy / Chapter 13 Bankruptcy / Debt Settlement

Personal Injury Attorneys. Personal Service.

Have you been injured in an accident? Leave the gambling to the casinos and hire a professional personal injury lawyer that understands your case. The attorneys at Peters and Associates fight hard to get our personal injury clients the compensation they deserve. Anyone who suffers injury from a crash deserves proper medical care. Unfortunately, even seemingly minor medical treatment can bring extensive medical bills and the bills from any long term medical care can seem outrageous. Making things worse, there maybe absences from work which can make even ordinary expenses difficult to pay. At Peters and Associates, it's your job to get yourself healthy – not to stress out about paying the bills. Our team will fight hard to get the compensation you and your family deserve from: Automobile Accidents Motorcycle Accidents Drunk Driver Accidents Wrongful Death Insurance Lawsuits Our dedicated team has years of experience handling Las Vegas personal injury cases related to automobiles, drunk drivers, hotels, motorcycles. We always look at things from the victim's perspective because we've been there too. The right point of view can help our clients earn thousands of dollars in additional compensation that might have been lost by an lawyer who's never been faced injury themselves. When you're injured, you need an attorney who understands.
Categories
Legal Services,
Real Estate Financing,
Credit & Debt Services,
Lawyers: Bankruptcy,
Bankruptcy Services,
Lawyers: Real Estate ,
Lawyers: Personal Injury
(702)818-3888 (702)-818-3888 +17028183888